Hurt on the Job?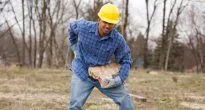 Each year millions of Americans are injured at work. Work injuries range from improper lifting, falling, sitting improperly, repetitive stress or other traumas. Back injuries are the number one work-related injury in the United States. Workers Compensation plans show that more than twice as many work injury claims are made for back injuries than any other type of injury.
You might think that medical treatment is not necessary, but down the line you will probably wish that you had pursued treatment for your back. Chiropractic treatment can help improve your quality of life.
It may be tempting to ignore the situation, and hope that you will get better , however deciding not to get medical treatment can be a big mistake.
Chiropractic can Help!!
Workers comp chiropractic treatment can help bring some normalcy back to your life. With the proper treatment, you might be able to enjoy most of the same activities as you enjoyed before your accident.

If you start your treatments right away you have a better chance at recovering quickly and completely. A professional doctor who is skilled in assisting people who have suffered from back injuries should be consulted as soon as possible. Chiropractors treat the problem rather than cover symptoms with pain medication. We also educate you in preventing future injuries.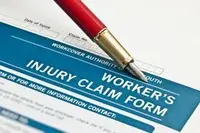 What do I do if I am injured at work?
If you are injured at work in the State of WV, first report it to your employer. Next, Obtain and complete the necessary documentation. You should then consult a healthcare provider. You have the right to choose whom you want for your treating physician.
What do workers compensation studies reveal?
To date, there are over 60 well-documented studies that prove that chiropractic care is the safest and most effective way to treat injuries of the spine. Time after time it is a fact that the typical patient will get better in half the time if they see a chiropractor for a spinal injury instead of going with more traditional care.
Dr. Meffert has lectured on Back Injury Prevention for the following employers:
St. Francis Hospital • ATT
Thomas Memorial Hospital • Verizon
Kanawha County Schools • Suddenlink
City of Nitro • Coal Mines
among others